Effective termite control is important all over mainland Australia. Jim's Termite and Pest Control started out by exterminating termites, so with 30 plus years of experience, we believe we have you covered.
Get some free advice today by calling 131 546 and our friendly staff will take your details.
It's a scary thought, but a CSIRO survey has found that 1 in 3 dwellings have termites within the property. Most at risk are homes with established gumtrees within 100 meters of the home.
Termites cause more damage to homes in Australia than any other natural phenomenon.
Insurance policies will not cover termite damage.
New homes can be destroyed within 3 months of construction by termites.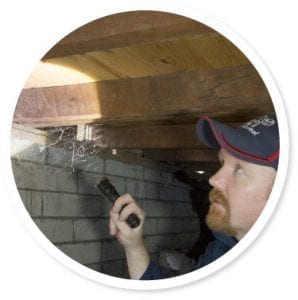 Your local Jim's Termite and Pest control technician is an expert in the field of termites