We have over 30 years of experience in conducting pest control throughout the Albury Wodonga area. We offer a large variety of pest control services to cater for all your needs.
Get in touch with us by calling 131 546 and our friendly staff will take your details.
Jim's offers all pest control services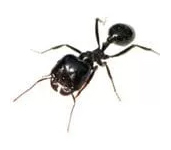 Ant Control
We utilise several methods to combat ant infiltration of your home, or manifestation within your yards. Our licensed pest controller will set up a guaranteed program to control ants through:
Inspecting: Inspecting the problem, surveying the vicinity, report on the best course of action to be taken.
Surface Spray: A surface spray may be applied to combat exterior infiltration of homes.
Dusting: Dusting may be applied within roof voids, subfloors and wall cavities.
Baiting: Baiting gel may be applied within homes to combat colonies residing within the building.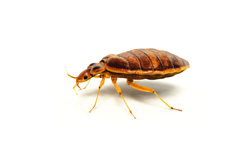 Bed Bug Control
In combating Bed Bugs, we thoroughly inspect your building, primarily focusing on your sleeping areas. Bed bugs are nocturnal meaning they come out after dark and this is also when they feed.
Bed Bugs can be found in mattresses, bed bases, crevices, sofas, carpets and many other areas.
Once our licensed technician has located the source of the Bed Bugs, treatment of all affected areas with safe insecticides will begin, and through concentrating on their harbourages, most of the insecticide is out of sight.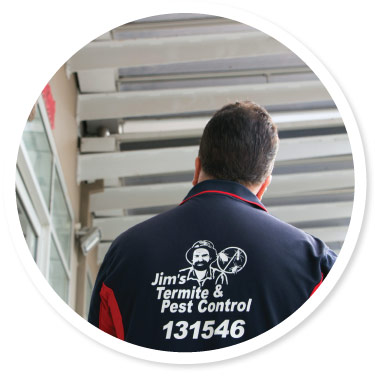 Bird Control
We perform a thorough inspection and advise you on the best and most cost-effective options available for you.
These options can include proofing the building and its surroundings as well as utilising netting as a deterrent.
We also offer physical deterrents such as spikes and electric shock systems. These shock systems won't kill or injure the birds but make it very uncomfortable for the bird to be there.
We further offer baiting and trapping control for species such as pigeons and starlings to remove them from the vicinity before implementing deterrent options.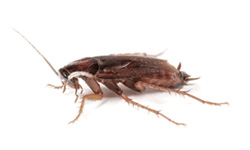 Cockroach Control
Our pest control technicians will set up a guaranteed program to control cockroaches in a building and its surrounding environment and advise how you can help reduce future problems.
Inspecting: We will carry out a survey and report our findings.
Baiting: Baits may be applied, which is licensed and formulated for Cockroach control. This is very safe for you, your children and pets. The bait is applied to out of reach places for your added peace of mind.
Dusting: Dusting may be applied to your roof void, subfloor and in your wall cavities.
Spot Spraying: Spot spraying may be utilised in conjunction with surface spraying, to ensure hard to reach areas are targeted.
Surface Spray: Surface spay may be applied which is licensed and formulated for Cockroach control. This is applied to the perimeter of your home or building, as well as interior skirting and entry areas.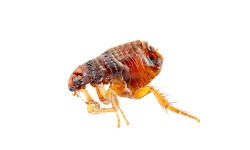 Flea Control
Flea control is a targeted procedure involving flea specific chemical distribution. In conducting flea control, our technician will firstly observe the areas of concern and assess the best actions to be taken.
Flea control involves the spraying of large quantities of chemicals throughout yards, rooms, and gardens to fully ensure the eradication of the fleas as well as ensuring that they do not procreate and relocate.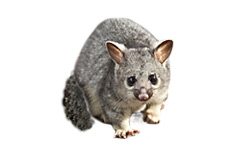 Possum Control
In conducting possum control, a technician will first inspect the area of concern. Upon establishing where and how the possum is entering, you will be advised on measures to be taken.
Measures may include possum trapping and relocation, hand capture of the possum, and finally advise the homeowner on proofing options.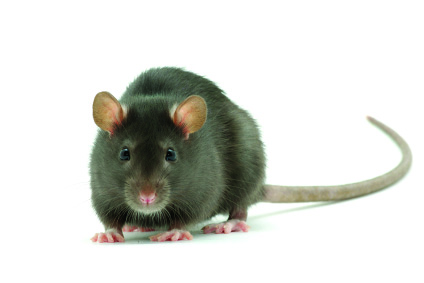 Rodent Control
In conducting rodent control, the building and area of concern will be inspected to determine entry points, areas of infestation or potential other rodent intrusions such as possums. The client will then be advised on suitable rodent control measures.
These measures may include the implementation of rodent stations under a rodent contract and/or rodent baits to be spread throughout roof cavities and subfloor cavities.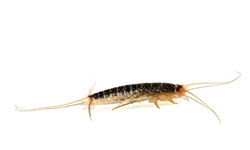 Silverfish Control
After the initial inspection of the areas of concern, a proposed treatment plan will be discussed with the client.
A surface spray of the exterior of the house and application of surface spray to cupboards, bookshelves, kitchen and bathroom may be utilised.
Silverfish may also be found in the roof cavity of the house, whereby a dusting treatment may be required.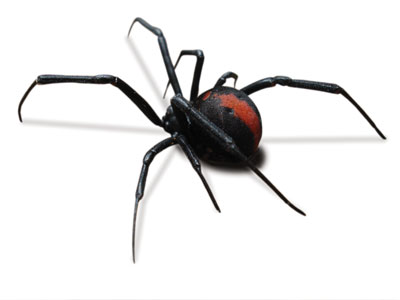 General Pest/Spider Control
A general spray covers a broad range of insects, predominantly including spiders, silverfish, flies and mosquitos. It will also exterminate ants and cockroaches, however, a targeted treatment is best applied to ant and cockroach infestation, as cockroach and ant specific products are utilised.
In conducting a general spray, the site is assessed, and the client is informed of the pests being treated. A general spray consists of a technician spraying the exterior of the house, including clotheslines, letterboxes, and other objects that may attract insects.
An interior spray may also be applied, whereby cornices, skirting boards, window reveals and entry points are sprayed, however, no spay is applied over clothing, linen and eating areas. Spraying fences, dusting of subfloors and roof voids are optional extras.
Exterior Spray: Complete spray of the outside of the house, including letterbox, clothesline and garbage bins.
Interior Spray: Spraying cornices, skirting boards, window reveals and entry points.
Dusting: Dusting of roof voids and sub-floors.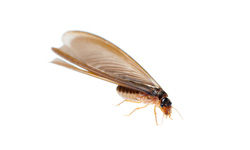 Termite Control
Our technicians are experts in termite treatment, offering a wide range of specialised treatment options. Through utilising the latest technology, treatment systems and products we will expertly detect and exterminate your termites. Treatment options include:
Spraying /foaming: We may spray or foam termite infested timbers.
Drill and Injecting: We may drill and inject termicides directly into termite nests or as a perimeter barrier around your home.
Baiting and Monitoring Systems: We way utilise Exterra and Sentricon baiting systems.
Chemical Reticulation Systems: We may install a chemical reticulation perimeter around the exterior of your home.
Physical Sheeting: We may install a pre-construction chemical impregnated sheeting that is designed to prevent termite access.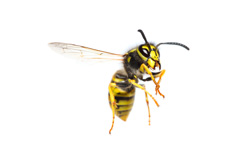 Wasp and Bee Control
Bee and wasp control problems are assessed, distinguishing whether it is a wasp or bee colony and the client is advised on suitable methods to be taken.
These methods may include the capture and relocation of bees, however, in some circumstances, this may not be possible.
In the event of wasps, an outside surface spray to eradicate current wasps and deter future nests may be applied, or should the nests be located within wall cavities the use of dusting may be required.