Do you need a bug exterminator for cockroach control? Jim's Termite & Pest Control are the trusted name for removing these problem pests.
While there are five main cockroach species that live in homes, there is one more prolific than any other: the German Cockroach. Just one of these eggs can hatch 40 new roaches, so it's essential to deal with them quickly.
The team at Jim's use the latest in detection and pest control methods to ensure your cockroaches are gone in a flash. Call 131 546 and your local technician will be with you shortly.
Do you need cockroach control?
Although seeing a cockroach or two at night may not seem alarming, it can point to a sign of a much bigger problem. These critters stay well hidden, which means for every cockroach you see, you could have ten more going undetected.
If you start seeing cockroaches during the day, inside your pantries, or in areas with no food (such as bathrooms), then you may have a significant infestation. If this is happening to you, please get our help as soon as possible.
The faster you deal with them, the easier, quicker, and cheaper an extermination will be.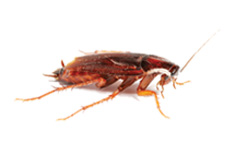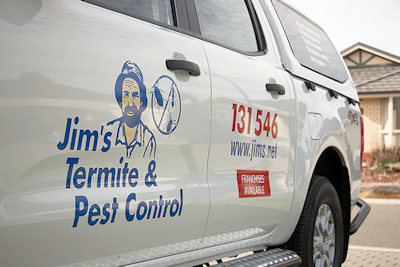 How do I know if I have roach problem?
In addition to spotting them, other signs of cockroaches include:
Cockroach droppings, which resemble pepper and can reach up to 2mm in size.
Casts, the outer body of the cockroach, which they shed throughout their lifetime.
Spoilt food, from cockroaches getting into improperly stored food, eating it, and destroying it.
A mild, musty odour.
While cockroaches can be a nuisance in the home, they are hugely detrimental to businesses. These pests can spread disease, harm your business reputation, contaminate food, and result in fines.
For business owners concerned about these pests, we can provide ongoing commercial cockroach control to prevent them from becoming a major problem.
What to expect from Jim's Pest Control
Jim's Pest Control Albury recognise that a thorough inspection is key to successful pest control.
When you call us, we will send a technician out to inspect the site for any hidden signs of cockroaches and write up a detailed report of the findings.
Once we have assessed the situation, we will create a plan of action, using bait, dust, and/or surface spray for effective control. In some cases, we have different options for different budgets and situations, so we will discuss these with you before you undergo any treatment.
Safe and non-disruptive
Our cockroach control methods are non-hazardous for people and the environment. We use a minimal amount of chemical, which is perfectly safe once it is thoroughly dry.
We also aim to cause as little disruption as possible by booking the appointment at a time that suits you. In the case of businesses and schools, this is often after-hours.