Does your home or business need a bed bug treatment? Jim's Termite & Pest Control Albury are here to help.
Your local technician is insured, licensed, fully trained, and experienced. To get fast pest extermination in Albury, call 131 546.
What you need to know about bed bug treatment
Bed bugs are small, crawling insects that can be hard to see with the naked eye. Their presence however will be quickly known. If you notice red or rust-coloured spots on bedding or have mysterious itchy bumps and bites, you may have these pests in your home.
Despite their name, these pesky insects don't just live in beds and mattresses. They can hide in furniture, bedding, and suitcases, which is one of the fastest ways they spread between accommodation facilities and homes.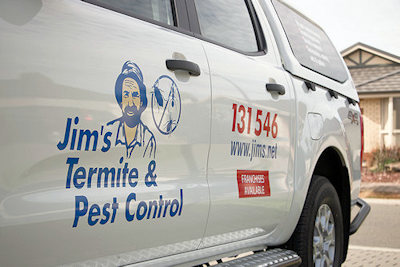 Why you need professional treatment
Thanks to their elusive nature, it's almost impossible to get rid of bed bugs on your own. Instead, it's strongly recommended you hire a pest control professional to treat a bed bug outbreak safely and effectively.
At Jim's, our expert pest exterminators are trained to spot the signs of these insects before they get out of control. That's why Albury residents trust us to investigate, treat, and eradicate these insects in their homes and businesses.
Commercial bed bug treatments for businesses
Hotels, motels, bed and breakfasts, Airbnbs, and holiday rentals are all susceptible to bed bug infestations.
If you own a property where guests are frequently entering, leaving, and bringing items from their own home, we highly recommend you create a personalised prevention and treatment plan.
Jim's undertake bed bug treatments quickly and discreetly. We deploy your pest extermination with care and consideration for your guests while maintaining Jim's excellent standard of results. And our Jim's Satisfaction Guarantee ensures that the treatment is effective.
For commercial properties we can keep you safe from bed bugs in just 30 seconds a week.  ERMS (Environmental Room Monitoring System) is an effective early warning system so that you can treat any bed bugs before they turn into a major infestation. It is cost-effective too, usually coming in at under $20 per room per year – and simple for staff to use.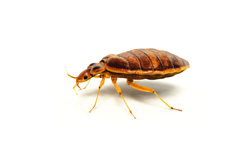 What to expect from a Jim's treatment
For effective pest control, a thorough inspection is essential.
Our exterminators are trained and experienced in comprehensive bed bug inspections. This includes investigating mattresses, bed bases, crevices, curtains, even behind picture frames, for signs of these sneaky pests.
Once we locate the problem area, we can provide you with a report outlining the findings. Then we can begin an integrated bed bug treatment program to control, eradicate, and prevent future infestations.
Jim's treatments are safe and thoroughly tested, and we always use a minimal amount of chemicals to eradicate the pests completely.